Stronger nozzles for a longer time.
Nozzles have to withstand an extreme amount of heat and energy, for this reason they wear out quickly and lose their characteristics and efficiency, thus requiring very frequent replacements.
One solution to extend their life and use is chrome plating.
CHROME NOZZLES ON THE TIP
Rolleri offers a direct chrome plating and not a nickel base, which therefore does not flake off, keeping the characteristics of the hole unchanged for a longer time, guaranteeing a performance in terms of both duration and quality of the pieces produced which is much higher than standard nozzles.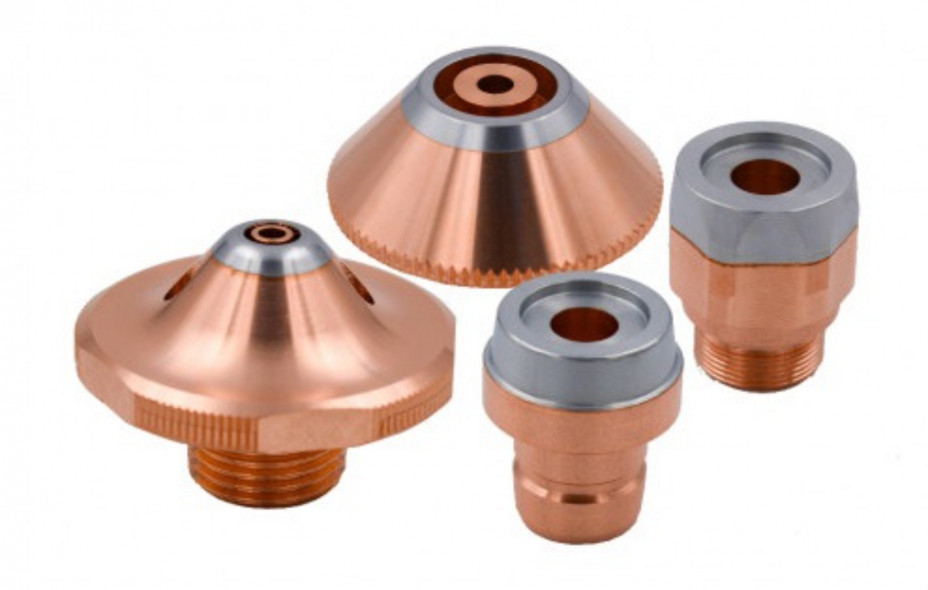 The chromed tip nozzles compared to the traditional chromed ones also have the advantage that they do not overheat as the non-chromed part, being in copper alloy, dissipates heat better, guaranteeing a longer duration over time (30% more than nozzles with traditional chrome used under the same conditions).
REQUEST MORE INFORMATION