Rolleri Tools modification
MODIFIED TANGS
Rolleri Punches Type R1, R2, and R3 can be used on other press brake machines by modifying the tang
Precision ground (Tolerance of +/-0.01 mm)
Exact parallelism
V-opening modifications
Modifying the V-Opening
Individual modification for dies
Production according to your specifications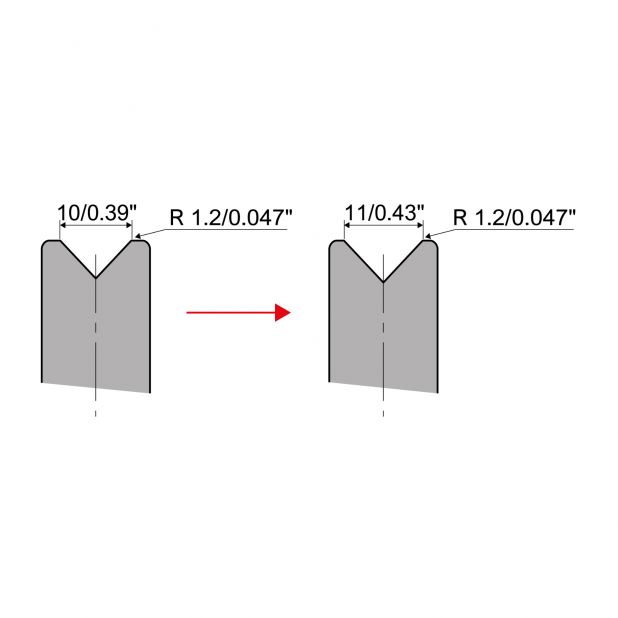 Radius and angle modification
Rolleri offers the possibility to modify tools radius and angle . For the punch it is important, for some applications, to be able to increase the radius for a better distribution of the pressure and avoid a too marked incision inside the sheet. For dies, the possibility of increasing the radius on of the V means not marking the sheet on the outside. Furthermore, for a better management of the bend and the elastic return it is possible to vary the angles of the punch and the die.
Production according to your specifications.
Modified tangs
Rolleri can mill a groove in the die base and insert a bar of the correct dimensions to use the die in a different clamping system. To avoid making special dies, thanks to this application we transform all R1 dies into tools with other tangs. A groove is milled on the die and a bar is mounted, corresponding to the attachment of the lower table. The die is ​​perfectly aligned and looks like a monolithic piece.
Grooves for Dies
Milling of grooves to use in other press brakes