How to prevent slug pulling?
Mechanism of Slug-Pulling
• Vacuum Adsorption
• Oil Slick Adsorption
• Magnetic Adsorption
• Pressure to punch edge due to burrs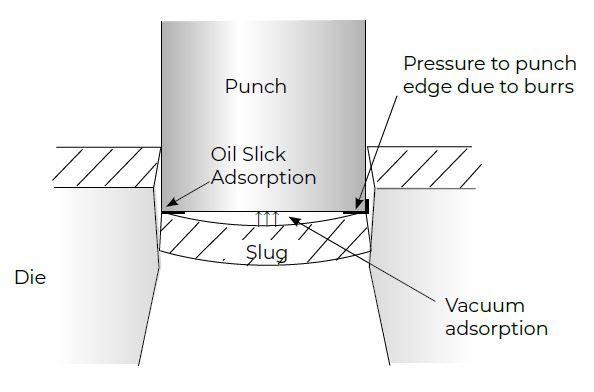 DIE SOLUTIONS
ANTI-SLUG DIE
Rolleri tools are using slug catcher shape for die as standard specification.
Standard and special tools has this function, except for:
"Blanking" tools, dies with min. dimensions lower than 2 mm, Dies with die clearance lower than 0,1 mm

DEPOSITRON COATING
Small and hard edges are created electrically on the internal side of the die hole.Standard on dies with diameter Ø2~Ø4.5

POSITIV STRAIGHT DIE
We suggest to use this solution in "blanking" processes (where the slug is the final product),with dies with dimension/diameter lower than 2 mm and with die clearance lower than 0,1 mm
CYCLONE DIE (COMPATIBLE WITH AMADA VACUUM SYSTEM)
Cyclone die has small sloped holes that allows an air flow, in order to create vacuum underneath the die. This vacuum prevent the slug pulling. Just for compatible machines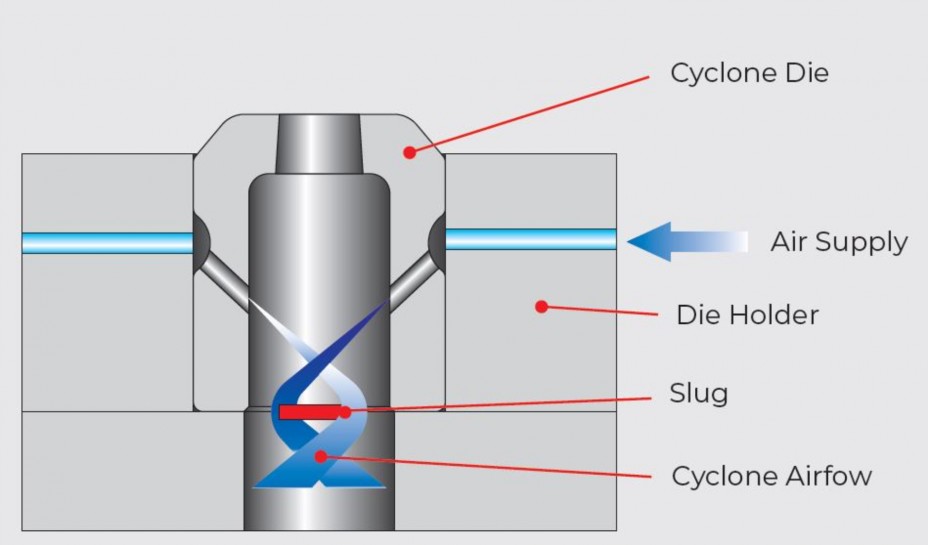 PUNCH SOLUTIONS
SHEARS
URETHANE SLUG EJECTOR
The slug ejector is good for slug pulling problem. It can be installed to over Ø4 for RO and over 6
width forshaped.