How much important is a good heat treatment?
A GOOD HEAT TREATMENT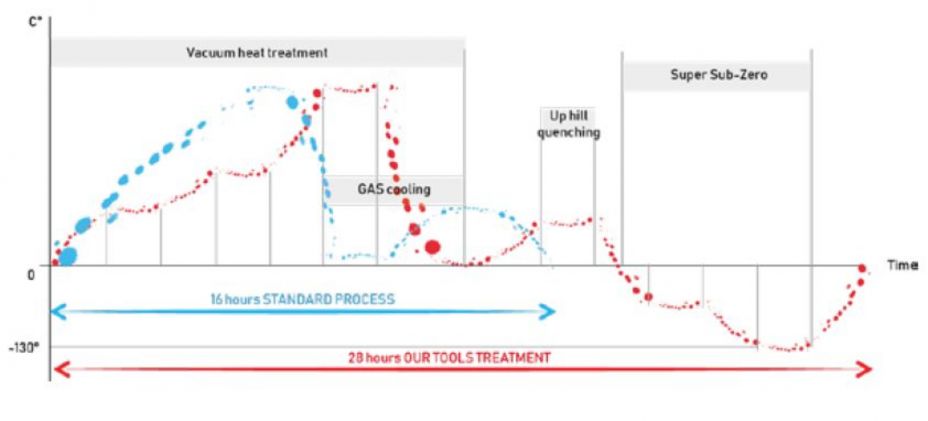 Rolleri uses powder type high speed steel for punch body. Structure of this material is very much fine and does not have unevenness of ingredient. Shock resistant ratio is double strong and frictional wear is 50% better than standard high speed steel (HSS).
Rolleri uses improved D2 steel for die. This material has twice of spring character and hardness is
higher than general D2 steel. (HRC 58 to 60) Also much better anti-chipping and crack than standard
D2 steel. This improved D2 steel has good performance for wire EDM because material does not have residual stress in the material.
Rolleri uses super sub-zero heat treatment process on D2 steel for standard punch. Material is put into –130cent degree just after heat treatment. This process gives material structure fine and better for stability and hardness. Normally sub-zero process is done only for precision equipment or gages.
RLP-HPL COATING
Rolleri RLP-HPL technology was designed to give a universal answer to the more traditional processes giving the tools a constant efficiency and performance at the highest levels. The particular characteristics of this layer are the extraordinary tenacity (thanks to the introduction of the Carbon within the layer) and the ability to express itself at its best in different applications, and specifically on highly resistant materials, like Stainless Steel.
RLP-HPL coating achieves the highest levels of adherence, making even more cohesive the combination tool + coating. The highly compact layer of RLP-HPL is able to express in its 3 microns thickness high hardness values that represent a solid barrier against wear ensuring extraordinary performance.
Furthermore, its structure "multilayer" is composed of several hundreds of different layers that give better control of structural stress.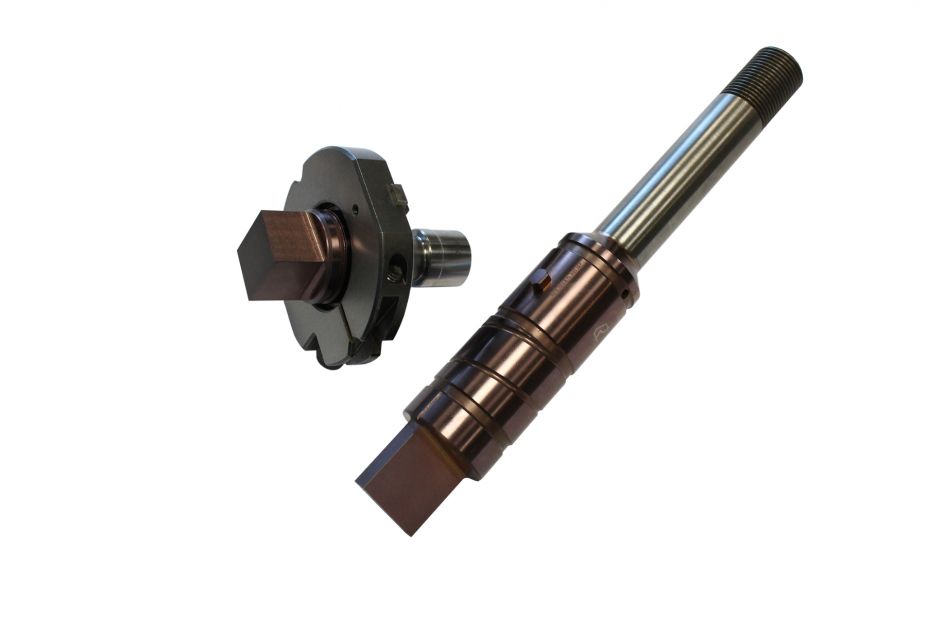 RLP - Zinc Free
Double coating Rolleri RLP-Zinc Free merges the already extraordinary performance of RLP-HPL, with self-lubricating and anti-adhesive layer based on MoS2 (Molybdenum Disulphide). Developed in aerospace from the need to find an alternative to traditional lubricants, revealed excellent properties that have made him, as a result, very interesting for a variety of application fields.
This is a coating with a very low coefficient of friction, and it's able to release traces of wear lubricants (that is no abrasive particles are created by the wear of the coating). When working on particularly rough surfaces, Rolleri RLP-Zinc Free gradually becomes smoother during use. Due to these properties this treatment is particularly indicated not only to work with high resistance materials, but also for processing on galvanized sheet, aluminum or copper, because it is able to prevent "galling" process. RLP-Zinc Free can be easily re-coated.