Slat cleaner C-UP
| Article No. | Price | |
| --- | --- | --- |
| C-UP | | |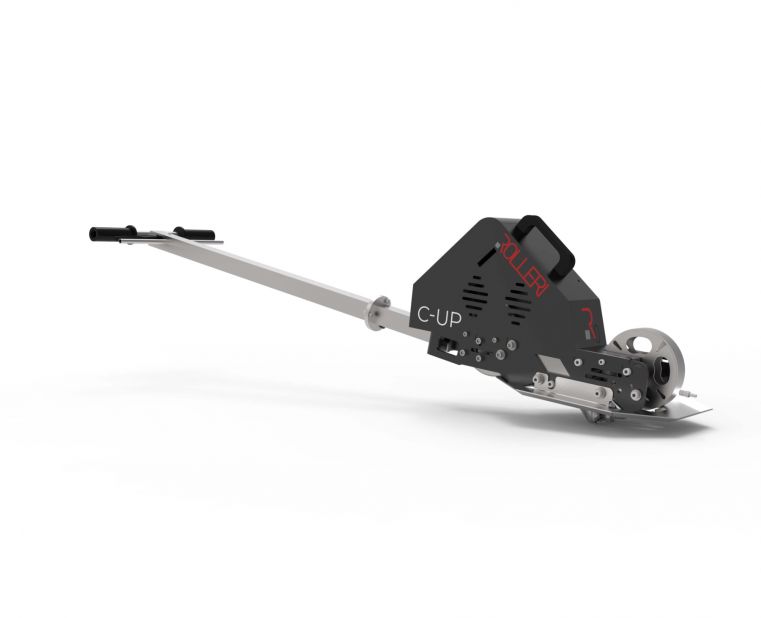 Description
Features
Attachments
Slat cleaner for fiber laser and CO2 laser.
Thanks to C-Up, slats have a longer life and the quality of the cut is much better.
C-Up easily removes the slag, also eliminating any oxidized residues and preventing contamination on stainless steels.
Thanks to its system of wheels the slats maintain their characteristics unchanged over time and the cleaning procedure is fast and safe. Cleaning the support bars maximizes the reliability of the process and therefore improves the quality of the finished products, both on Fiber and CO2 lasers.
Working with dirty slats involves:
Greater surface on which the waste of the cutting process is attached;

Higher reflection points of the laser beam which will ruin the sheet and, especially in the case of stainless steel, the risk of creating rust points;

Difficulty for the loading and unloading system to pass between the grids.
You will not have to change anymore usable slats just because they are dirty. C-UP is able to quickly and safely clean the work tables of almost all flat laser cutting machines available on the market today.
Fast, robust and reliable, but extremely simple to use, it requires only one operator. It thoroughly removes even the most stubborn stainless steel slag much faster than manual cleaning, prolonging the life of the bars.
CUTTING SPEED
| Slats condition | Speed |
| --- | --- |
| Not very dirty | 28M/Min. |
| Dirty | 13M/Min |
| Very dirty | 8,5M/Min |
VERSIONS
1500 mm Grip
2000 mm Grip
Grinds available
In order to remove slags, C-UP has two extremely long-lasting grinds made of HSS (almost 20.000 straight meters under standard condition).
One year warranty
Patented and Certified CE.